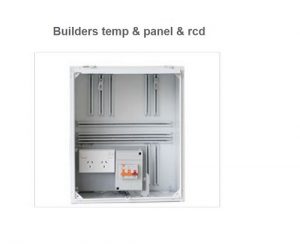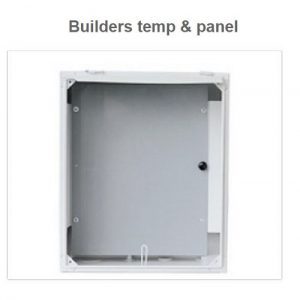 This is a small sample of the type of builders boxes used when temporary power is needed to be connected to a building site. This one is complete less meters and additional switching.
These are full panel builders temporary boxes ready for the electrician to install whatever switching or protective devices needed for a particular installation and metering.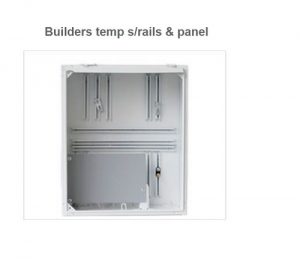 This builders box is the most common with space for the meters and a panel for the mounting of required equipment, switching and protection as needed.
Connection to builders temporary building supplies is determined by the site and requirements of the supply authority plus the property owners preferences.
These requirements are generally discussed with the electrician to provide the client with the most economical and convenient way of placing the unit suiting the power supply authorities demands as well.