So you just purchased a new property! With all the happenings with building a new home there are many things to contend with and maybe one of the least of which is the power from a Builders Temporary Supply to supply power for the building process ahead.
This power is usually supplied through the form of a builders Temporary Supply, and comes in several forms from overhead supply to underground supply from the power authorities or even from your own supply somewhere else on your property.
Making the To help you in making the best choice for placement of your own Builders Temporary Supply I have expanded on some of the different types below.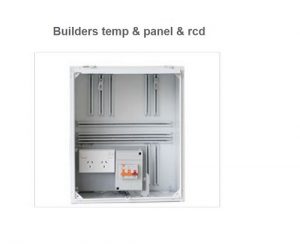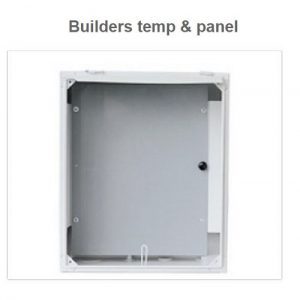 This is a small sample of the type of builders boxes used when temporary power is needed to be connected to a building site. This one is complete less meters and additional switching.
These are full panel builders temporary boxes ready for the electrician to install whatever switching or protective devices needed for a particular installation and metering.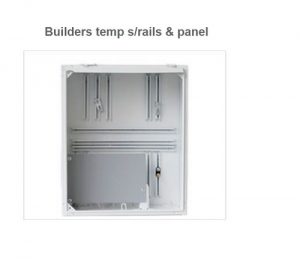 This builders box is the most common with space for the meters and a panel for the mounting of required equipment, switching and protection as needed.
Connection to builders temporary building supplies is determined by the site and requirements of the supply authority plus the property owners preferences.
These requirements are generally discussed with the electrician to provide the client with the most economical and convenient way of placing the unit suiting the power supply authorities demands as well.
Due to most properties being serviced underground it is often the best way to approach a Builders Temporary Supply and mains installation at the same time.
This way the underground supply is terminated in the builders box to satisfy the Builders Temporary Supply needs and then when the house is ready for power it is a simple matter of  transferring the mains from the Temporary Builders Supply to the new metering position on the newly constructed house/shed/garage etc.